The Maki Escape Review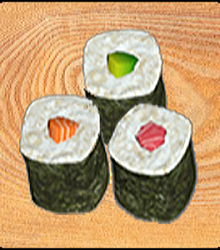 You are locked in an exotic strange room. Your mission is to seek and find how to escape this house. Overall the game is quite satisfying. The graphic of the game is just not to heavy and can easily be installed and play with any smartphone available today.
Regarding The Maki Escape gameplay, player need to think properly before taking any action as this is a logical plus strategic game. Wrong decision will have different ending which can be sad or happy ending.
If you really don't know what to do next in the game. Just push the Hint button and it will help you to escape from the room.
The best part of it, it ALL Free to play!